Letter essay
Recently I just finished Maximum Ride: School's Out- Forever a 409 page book by James Patterson, an american author who started his career by writing his first novel, The Thomas Berryman Number. Maximum ride School's Out- Forever was published on May 23, 2006. It has sold more than 300 million copies, along with the first book. I decided to read this book because I had just finished the first book in the series(Maximum Ride: The Angel Experiment) and I had wanted to read the second one (Maximum Ride:School's Out Forever) because of how great the series is. Maximum Ride is an action packed, crazy featured book.
In the book Maximum Ride: School's Out Forever 15 year old Max is the leader of her flock. As in flock, I mean family of six (Max), Angel, Nudge, Gazzy, Iggy, and Fang, who all have something in common; they all have thirteen-foot wings. In this book, Max and her flock are always running and hiding from Itex, the company that wants to hurt them, take tests on them, and try to kill them. This time, it's different. The "flock" is trying to find their parents, and run from Itex at the same time. Thier adventure is full of surprises, some at which they live normal lives, lives that include school and a house, and that can turn all upside down with them on the run, which has them ending up sleeping in trees.
"At that moment, Fang snapped out his huge wings and shine the penlight under his chin so it ranked his cheekbones and eyes. My mouth dropped open. He looked like the angel of death." This quote is what makes the book special. This quote describes what the characters are to people who aren't like them. What this quote does not describe is what the characters are like in person. They are not "angels of death," they are simple human beings just like you and me.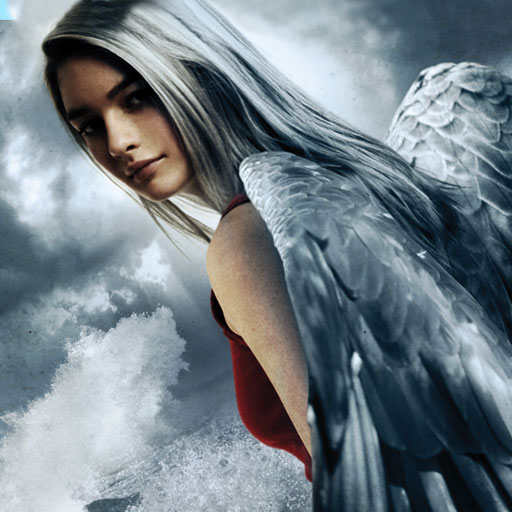 I was interested when the author started describing some of the scenes with full elaboration, just like he does when he describes when the flock flies in the air. For example, " That night we hid the car in some overgrown brush on an abandoned farm and slept in the trees, swaying gently in the pleasant breeze." This is an example of just a little elaboration that the author uses when he describes some of the scenes. I liked how the author always had something happen in every chapter. I liked this because I love reading about action and I like having something happen in every chapter; it is thrilling. For example, In chapter 119 the flock gets pulled over by a cop car, and Angel uses her special powers to help the flock. In chapter 120 Angel again uses her special powers to trick the guard into letting the flock into a museum after closing hours. What I found interesting about the novel was how the story line was developed. I thought to myself  "How did the author come up with this storyline?" "How did he think of the characters and the ideas?".  
On a scale of 1-10 I rate this book a 9/10 because of its amazing story line and amazing descriptions.