I'm from starting each day reading and drinking black coffee and if I'm using the French press because it makes better coffee (but takes longer to make) and the coffee isn't made by the time my wife wakes up there's likely to be trouble. "Can't you just use the coffeemaker," she'll say. Yes, but . . .
I'm from trips to Fenway with my dad, seeing Yaz smack a double off the Monster in his final summer and then, a quarter-century later, getting our hats signed by Remy on Yawkey Way.
I'm from weekends in the Northern Kingdom of Vermont, mountain biking on trails made just for bikers, and camping with friends I've known nearly my entire life. "Is it hot in here?" Jay asked by the campfire once, flames beginning to lick up the back of his turned-inside-out sweatshirt. "Jay!" we all yelled: "You're on fire!"
I'm from long lazy summer days at a small white Cape in Old Saybrook, towing a red plastic Radio Flyer wagon burdened by beach toys and chairs down a street to a small private beach. When the ice-cream lady comes everyone yells "Daisy," leaps out of the water, grabs a dollar, and gets in line. At night, we sit on the deck, quiet; only the smoke from my father-in-law's cigar and the rattle of the phragmites fills the air.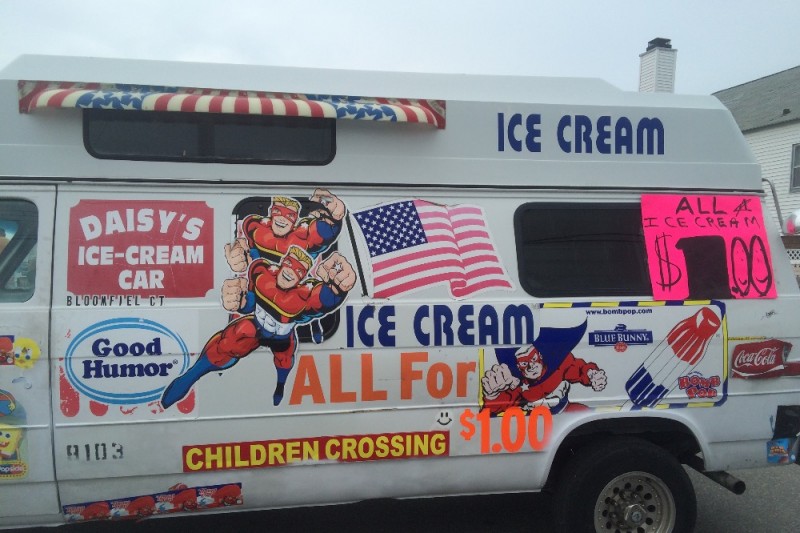 I'm from a long, beige split-level ranch perched atop a ridge in Stratford with a tire swing I built hanging from a huge maple tree in the front yard and in the backyard a dream from my childhood: a basketball hoop on blacktop, a swing set and a pool. We have more than enough; my cup runneth over.
I'm that black coffee-drinking, Fenway-going, childhood friends-having, beach-wagon-pulling, life-appreciating man.
That's where I'm from.